Ai cũng biết là diễn viên Hàn Quốc rất đẹp vì ở xứ sở này hầu hết người dân, nhất là giới trẻ (nam cũng như nữ) rất sành điệu về làm đẹp, có biết bao công ty mỹ phẩm của Hàn Quốc cũng như của nước ngoài đã ăn nên làm ra trên mảnh đất Kim Chi này… bởi vậy làm đẹp ở đây đã trở nên thành công nghệ...
Most of us have known that Korean actors and actresses are very handsome and beautiful because in this country, people are well-experienced in "making-up", especially the youth (boys as well as girls). There are many Korean as well as foreign cosmetic companies which are prospering in this country of Kim Chi… Therefore, in here "Making-up" has become a technology…


Điều khá thú vị là dân Hàn không chỉ biết làm đẹp con người mà còn chú ý trang điểm những thứ mà tui đây chưa nghĩ tới… hôm nay tui muốn dẫn chứng cho bạn một thứ mà tui thấy là rất thú vị… đó là trang điểm… bình điện.
Interestingly, Korean people do not only pay attention on making up people they also consider some stuffes that I have thought before… Today, I would like to give you an interesting example that impressed me a lot… that is making up for… electric stations
(I am not sure in English but that are the big boxes in which all the electric controllers as well as cable connections are stored)
Những bình điện chưa được trang điểm
-
Electric stations without making up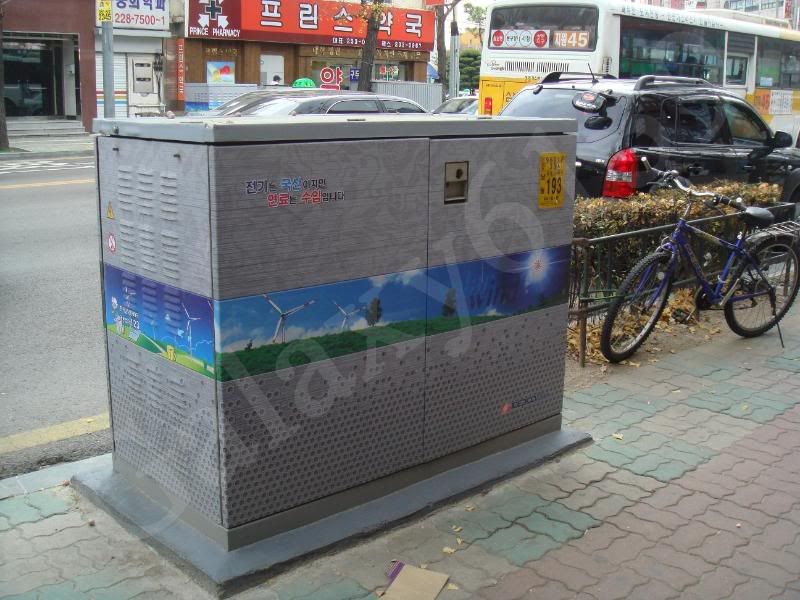 Những bình điện được trang điểm rùi nè
-
Electric stations after making up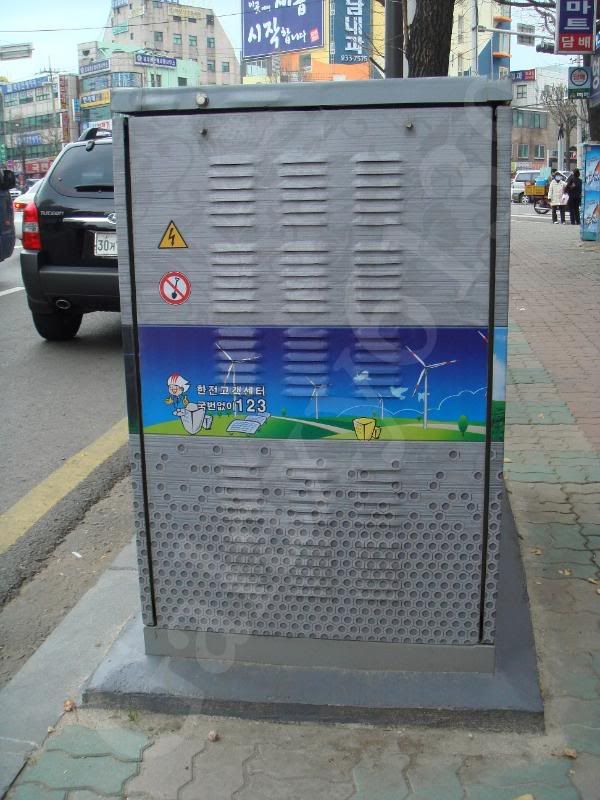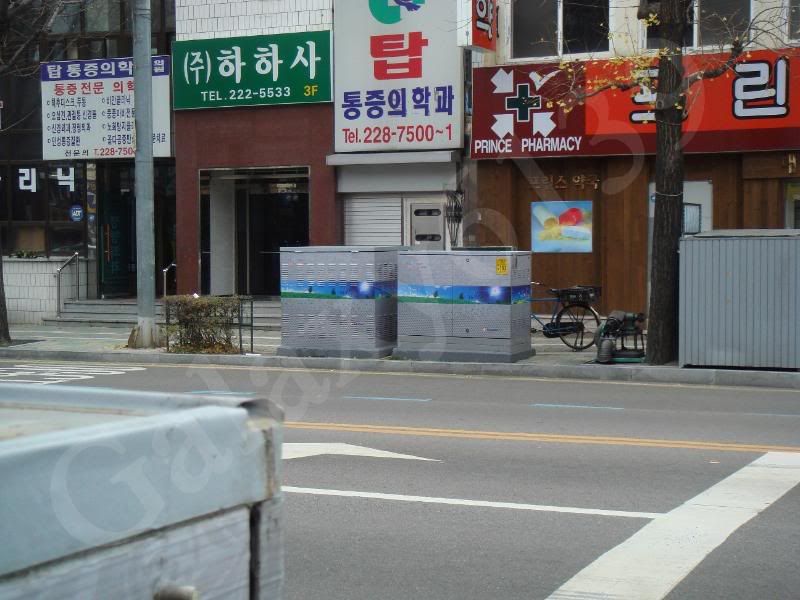 Màu sắc và hoa văn rất đẹp và bắt mắt
-
Colors and designs are very attractive and good-looking