Trong tháng cuối năm, có một ngày đặc biệt hơn mọi ngày một tí là ngày sinh nhật mẹ tui (ngày 12 tháng 12), một người mà tui vẫn luôn rất thương yêu và quí trọng
… Mấy năm nay không có năm nào là tui có thể mua cho mẹ tui cái này, cái nọ để tặng mẹ nhân ngày này… vì tui đang ở xa mà, chỉ gọi điện thoại hoặc nhắn tin chúc mừng thôi ^-^
In the last month of year, there is a special day which is my Mom's birthday (12-December). I really love and appreciate my Mom with everything she did for me
… In several years, I could not stay home in this day to buy something for my Mom… because I am studying in a country far away from my home… just give a call or send a message to celebrate my Mom's birthday ^-^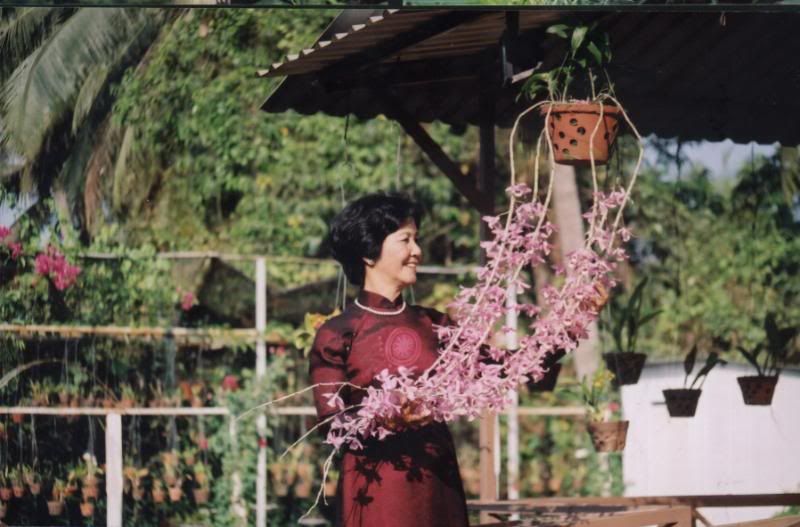 Mẹ tui rất thích trồng cây, đặc biệt là hoa Lan
My mom really like to grow the plants, especially Orchids
Tui biết là mẹ tui rất buồn khi ở một mình như thế, nhưng tui phải đi học xa thôi, đó là cách tốt hơn để tui có thể quan tâm chăm sóc cho mẹ tui tốt hơn và làm cho mẹ tui vinh dự hơn qua những thành công của tui…

I know my Mom really sad when living alone but I did not have any choice, I must go… that is the better way to take care my Mom better and make her more proud of me by my successes…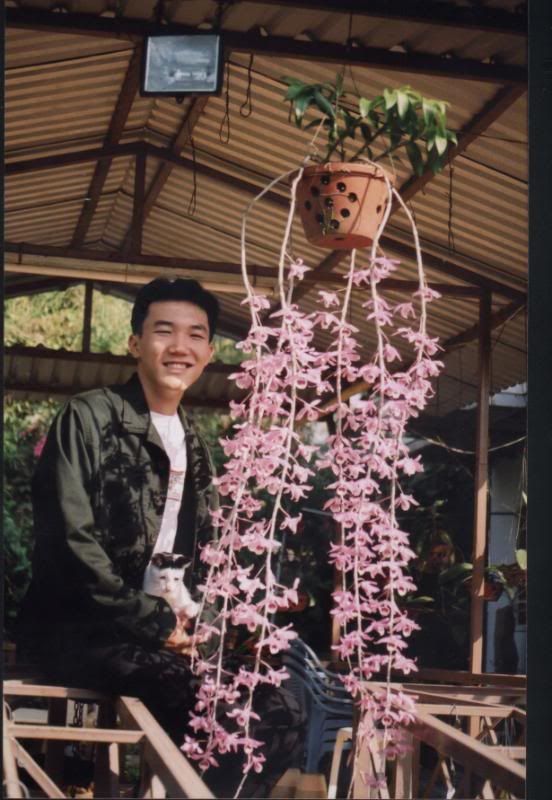 Tui không có khiếu trồng lan nhưng cũng hưởng ké thành quả của mẹ tui hehe
I don't have the skill in growing Orchid but I can enjoy my Mom's success hehe
Hôm nay lại một lần nữa sinh nhật của mẹ không có tui… mẹ hãy sống khỏe và vui vẻ nha. Tết này con lại về thăm mẹ
Today, again, her birthday without my present… I will call her soon… Mom, live strong and happy. This Lunar New Year, I will come back home as usual to see you
Cảm ơn bé Thúy đã làm cho mẹ anh thật vui khi mang bánh kem mừng sinh nhật cho mẹ anh (và anh)
Thanks to Thuy (my girlfriend) made my mom happy in this day by bringing a birthday cake to celebrate her birthday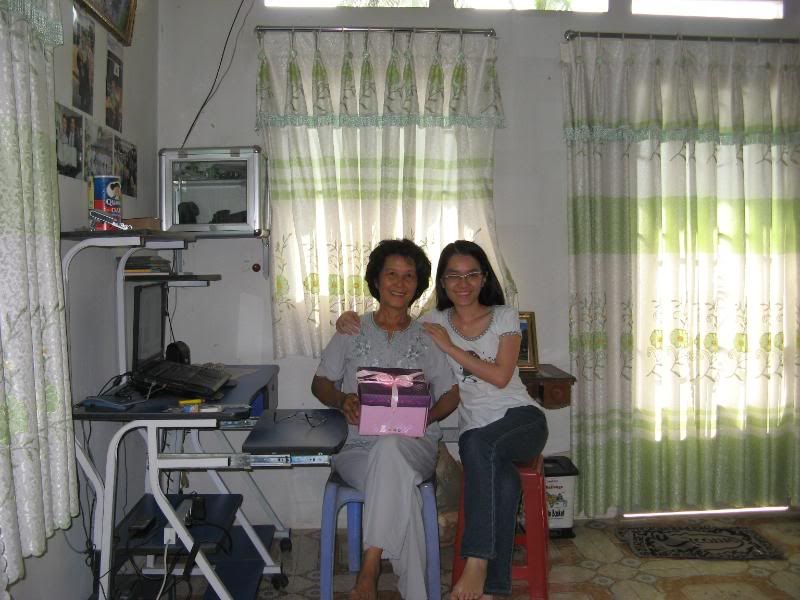 Mẹ tui và bé Thúy
My Mom & Thuy (my girl friend)
Món bì cuốn khoái khẩu của tui được mẹ chuẩn bị cho bé Thúy
The Vietnamese Spring Rolls (my favorite) are made by my mom for Thuy
Bánh kem được bé Thúy mang đến
The Birthday cake were brought by Thuy
Thổi nến nè
Flowing the candle
Cắt bánh
Cutting the cake
Trước khi tui đi sang Hàn học, tui có tặng cho mẹ tui một món quà đặc biệt, lúc này con lục quà ra xem lại nữa nhe mẹ ^-^
Before going to Korea for study, I gave her a special gift. Mom… now I would like to open it a gain…
Mẹ tui rất thich trồng cây, mẹ có một khu vườn thật nhiều các loại hoa lan (và các loại cây và hoa khác nữa) và mẹ nhớ hết tên của từng đứa, thậm chí là tên khoa học... Trước khi đi tui sang Hàn Quốc học tui quyết định làm một cái gì đó cho mẹ tui để khi mẹ buồn còn có cái thư giản, và tui đã chỉ mẹ tui cách sử dụng máy vi tính, Internet để liên lạc thuận tiện và rẻ tiền... và làm cho mẹ 1 cuốn phim về chính mảnh vườn (với tựa đề là "Our Garden"
), trong đó có cây hoa, những con vật nuôi thân thương trong nhà và có con của mẹ
, để mẹ xem giải khuây hoặc thậm chí khoe bạn bè tác phẩm của mình...
My Mom really love to grow the plants. She has a big garden with various kinds of Orchids (and of course the other plants & flowers too) and she remembers all of their names, even their scientific names (make me very impressed)... Before going to Korea for study, I decided to do something for my Mom that she can enjoy when she get bored. Therefore, I tauch her how to use Computer, Internet to connect to me conveniently & cheaply... and made a video clip about "Our garden" (It's the name of this movie
) including her beautiful flowers, her lovely pets and her boy
, so she can enjoy it or even show to her friends about her success...
HÃY SỐNG VUI SỐNG KHỎE MẸ NHE
MOM, LIVE STRONG AND HAPPY