Như các bạn biết đó, Cúm là một dịch bệnh hàng năm và gần đây nó đã trở nên một thứ bệnh khá nguy hiểm do vi rút có những thay đổi giúp nó đối phó với hệ đề kháng của chúng ta quá dễ dàng (như tui đã có 1 bài nói về loại vi rút này…). Trong năm nay, vi rút có nguồn gốc từ Heo (H1N1) đã bùng nổ như một dịch bệnh nguy hiểm… và ngay trong năm nay một loại vác-cin đã được diều chế ngay để giúp chống lại chủng vi rút này… nhưng… hôm nay trong lúc đang dạo trên mạng tui thấy một bài viết "Cá mập đang bị giết để lấy dầu cho điều chế Vác-cin cúm heo" (viết bởi James Owen, trong trang Tin tức Địa Lý Quốc Gia, ngày 29 tháng 12 năm 2009)…
Vi rút Cúm H1N1 - H1N1 Virus
As you know that recently Flu is an annual disease and nowadays it is becoming more dangerous with various modifications which can easily defeat our defence system… (as I described in one of previous post…) and Swine Flu (H1N1) is a nearest pandemic which has just broke out in this year… and the new vaccine for this strain was rapidly prepared to help our human defending from Flu… but… today when I surfing on Internet and I found that "Sharks Killed for Oil Used in Swine Flu Vaccine" (by James Owen, for National Geographic News, December 29, 2009)…
"… Hàng triệu liều vác-cin chống dịch cúm H1N1/09 chứa một thành phần có tên là "squalene" (chất này giúp cho cơ thể tăng cường phản ứng miễn dịch), được ly trích từ gan cá mập…"
"…That's because millions of doses of the pandemic H1N1/09 vaccine contain a substance called squalene (squalene can be used to make an adjuvant, a compound that boosts the body's immune response), which is extracted from shark livers…"
Thật ra chất "squalene" cũng có thể ly trích từ dầu olive, mầm hạt lúc mì, cám gạo, tuy nhiên lượng không nhiều. Do vậy, để kiếm lượng nhiều hơn "squalene", người ta tìm đến cá mập… và loài cá mập "gulper" đang bị nguy hiểm trầm trọng dù rằng đây là loài sống ở rất sâu, chỉ vì nó có bộ gan lớn chứa dầu rất nhiều. Và hiện nay loài này được liệt vào trong sách đỏ của thế giới!
Cá mập Gulper - Gulper Shark
Order - Squaliformes

Family - Centrophoridae

Genus -

Centrophorus

Species -

granulosus
Actually such squalene can be extracted from olive oil, wheat germ oil, and rice bran oil, albeit in smaller amounts. Thus, greater amount of qualene is found in sharks…and the "gulper sharks" are highly in danger even though they are deepwater sharks because of its large liver with high oil content. And this specie is listed as vulnerable on the International Union for Conservation of Nature's (IUCN's) Red List of Threatened Species!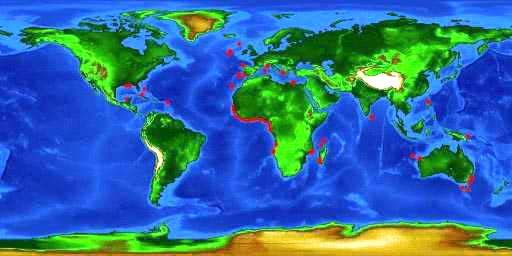 Phân bố của cá mập Gulper trên thế giới - Biodistribution of Gulper Sharks
Bởi vì lợi nhuận của ngành sản xuất vác-cin là quá lớn nên các công ty lớn như Novartis hay GlaxoSmithKline (GSK) và các nhà săn cá mập đang làm ngơ trước nguy cơ tuyệt chủng của những giống loài này…

Because the huge benefit of vaccine production, the BIG medicine companies (as Novartis or GlaxoSmithKline (GSK)) as well as shark-hunting markets pretended the fact that they are making the extinction of such species…
Một vài người có thể có suy nghĩ là những công việc "DƠ BẨN" như vậy cần phải làm vì đó là mục đích cứu loài người… Nhưng tui nghỉ đó là những suy nghĩ rất ư là "BỆNH HOẠN"… bởi đẩy các loài vào nguy hiểm hoặc thậm chí tuyệt chủng sẽ làm mất cân bằng tự nhiên và con người sẽ hứng chịu mọi hậu quả thiên tai… động đất, cháy rừng, sa mạc hóa, lũ, sóng thần,…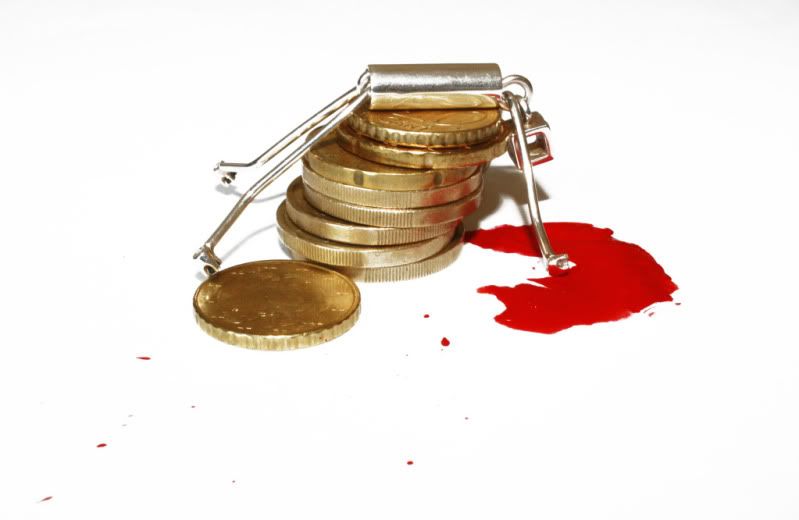 Some other people may defend that such DIRTY work must to do because it can cure our human's disease… But I think such thought would be from SICK minds… by pushing such species in danger or even extinction which would let our own environment lose its balance and we would taste all the bad feed-back from NATURE… earthwake, forest fire, desserting, flooding, Tsunami,…
Làm ơn… Đừng suy nghĩ về mình quá nhiều…

Please... Don't think for yourself too much…
http://en.wikipedia.org/wiki/Swine_influenza
http://news.nationalgeographic.com/news/2009/12/091229-sharks-liver-oil-swine-flu-vaccine.html
http://www.flmnh.ufl.edu/fish/Gallery/Descript/GulperShark/GulperShark.html