Hôm nay là ngày làm việc đầu tiên của năm 2010… Thật ra, tui đã không nghĩ ngơi trong kỳ nghỉ Tết Tây trong cuối tuần trước vì một vài kết quả thí nghiệm quan trọng…
Tuy nhiên, trên giấy tờ thì hôm nay là ngày đâu tiên của năm mà mọi người bắt đầu công việc trong năm 2010.
Today is the first working day of this year 2010… Actually I did not have time to take a rest in last weekend because of some urgent experiments…
Anyway, officially this is the first day all people start to work in 2010.

Tui mở mắt dậy lúc 8 giờ sáng nhưng nhìn ra ngoài thì trời vẫn còn tối… tui cố gắng ngồi dậy nhưng thất bại hehe… cái mền ấm áp quyến rũ tui thêm 15 phút… Sau đó tui rửa mặt, đánh răng, thay đồ, quăng ba lô lên vai và "biến…" Vừa mới thò đầu ra cửa thấy trời vẫn âm u mà còn nghe tiếng gì rơi lộp độp… không phải tuyết… không phải mưa thường… mà là mưa đá… ặc ặc… may thay những hạt đá này chỉ nho nhỏ nên không ăn nhằm gì. Thủng thẳng đi lên phòng thí nghiệm mà tui nghe rõ mồn một tiếng đá đang rớt trên cái dù của tui… khá thú vị… như tiếng nhạc chào mừng ngày làm việc đầu tiên.
Mưa đá...
Ice rain...

I opened my eyes at 8:00 am but it was strange that the out side was still dark… I tried to wake up but fail... the warming blanket persuaded me to stay 15 minutes more… Then I cleaned my face, brushed my teeth, changed clothes, put the bag on my back and "let go…" Poping up my head out, it was still dark and there was a droping sound… not snow… not normal rain… but ice rain… luckily it was just the ice rain with small ice cubes… not really big problem. Walking to the laboratory, I could hear the ice droping onto my umbrella… it's was funny… like a sound to celebrate the 1st working day.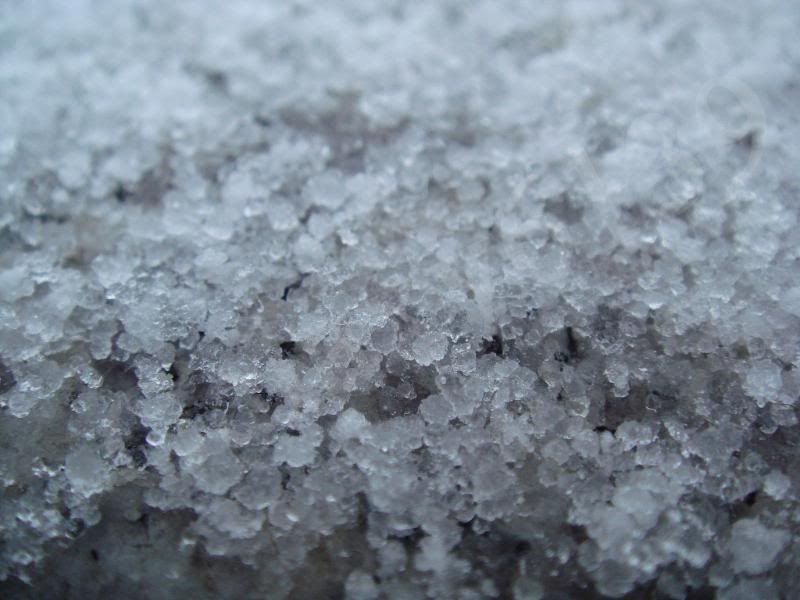 Mưa đá...
Ice rain...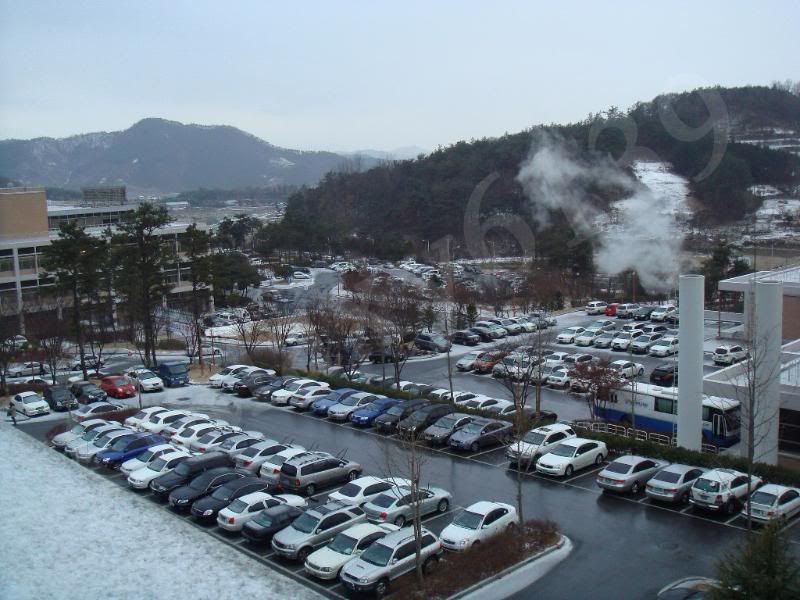 Tuy một ngày không dẹp trời nhưng mọi người vẫn đi làm rất đúng giờ
Even thought the weather was not nice but everybody came to work very on time
Thứ hai là một ngày bận rộn nhất với 3 cái họp hành (họp trong phòng thí nghiệm nè, hội thảo trong viện nè, họp chung với các phòng thí nghiệm khác nữa). Mấy cuộc họp này làm hao tốn nước miếng và căng dây thần kinh với các báo cáo, thảo luận và hoạch định…
Moday is always the businest day in a week with 3 meetings (Our lab meeting, Our vaccine center seminar, labs-joint meeting). It made our mouth dry up with our mind tense with presentations, discussion, planing…
Tuy nhiên, kết thúc ngày hôm nay các thành viên trong khoa của tui có một buổi ăn tối thân mật cùng nhau
, với một món ăn truyền thống của Hàn tên là "Tok Kuk". Món này người Hàn thường ăn vào đầu năm và họ tin rằng ăn món này sẽ giúp cho mọi người lớn thêm 1 tuổi, hehe (tui nghĩ món này tốt cho con nít thui… cỡ tui ăn nhìu già, hà hà
)
Anyway, finally our department's members have a harmonious dinner together
with special disk called "Tok Kuk" which is Korean traditional disk usually eaten in new year. They believe that eating "Tok Kuk" would let you grow up 1 year old, hehe (I think it just good for children, as me, I don't want to get older hehe
)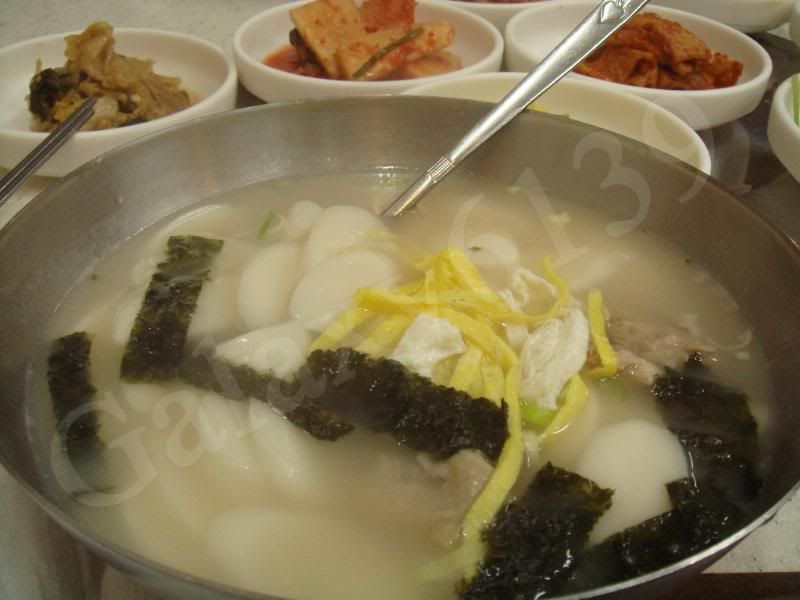 Món "Tok kuk" nấu với gà, bánh Tok (bánh gạo), trứng và lá Kim (rong biển)
The Tok Kuk was cooked with chicken, Tok cake (made of rice), egg and seaweed